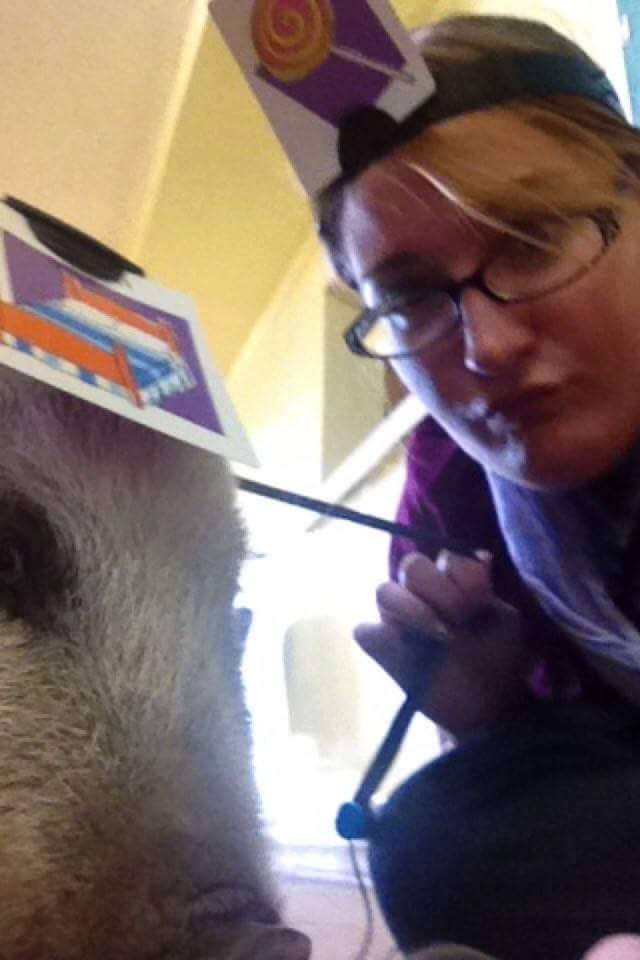 Hamlet the Mini Pig Hero 
Brings Joy to Homeless Children 
Hamlet is a very special mini pig. He is a HERO to children in need! It all started when Hamlet the Juliana mini pig was a baby. His mom, Deanna Cantwell, knew she wanted to choose an ethical and honest breeder. She chose Shayla Hudson at Heavenly Acres Farm in Oklahoma, an AMPA Breeder Member. This gave her a great head start with a healthy and well socialized piglet! 
Hamlet the mini pig went to Petsmart for basic obedience training. He was a natural! He breezed right through the course. Deanna continued to work with Hamlet to be the best Mini Pig Hero he can be. He especially enjoys sunbathing, swimming, and watching tv. That is, when he isn't volunteering his time to make a difference in the community. 
Hamlet and Deanna go together to visit the Department of Human Services children every week. Hamlet loves the children as much as they love him! Hamlet brings these children a joy they so desparately need in their day. They give him belly rubs, play with his gums, and they even give him a tootsie roll on very special occasions. Sometimes Hamlet wears special costumes to accompany his favorite games like this Mickey Mouse hat.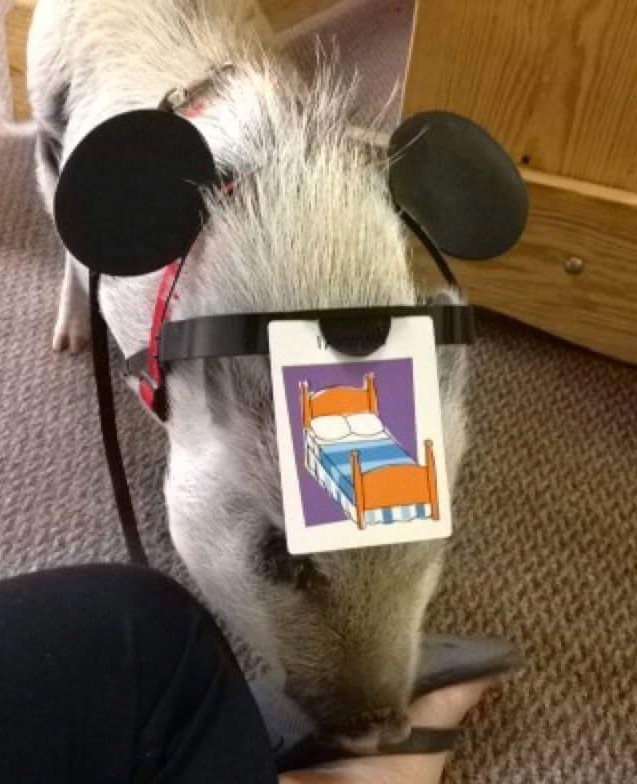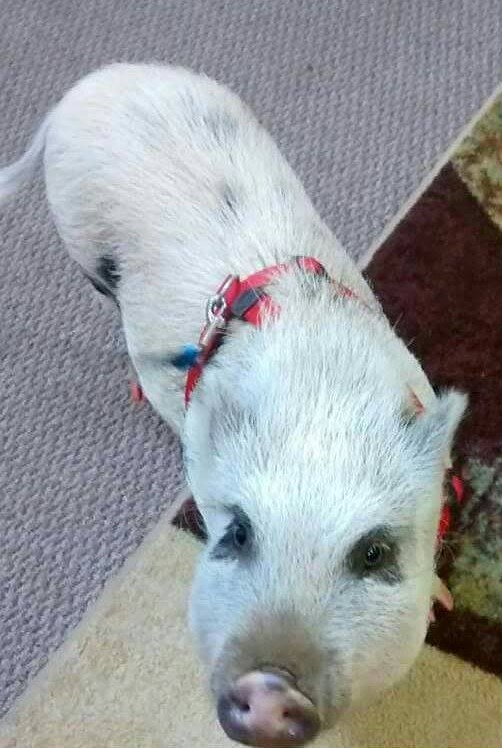 Mini Pig Heroes
Does your mini pig have what it takes to become the next AMPA Hero?
The American Mini Pig Association is looking to feature more of these incredible stories, highlighting the benefits that mini pigs bring to their families and the community every day. Mini pig are amazing pets and deserve credit for joy and comfort they bring. 

Email us at Stephanie@AmericanMiniPigAssociation.com 
to tell your story. Don't forget to include names and photos of your special hero.
Learn more about mini pigs at 
www.AmericanMiniPigAssociation.com