Meet Addy the Therapy Pig!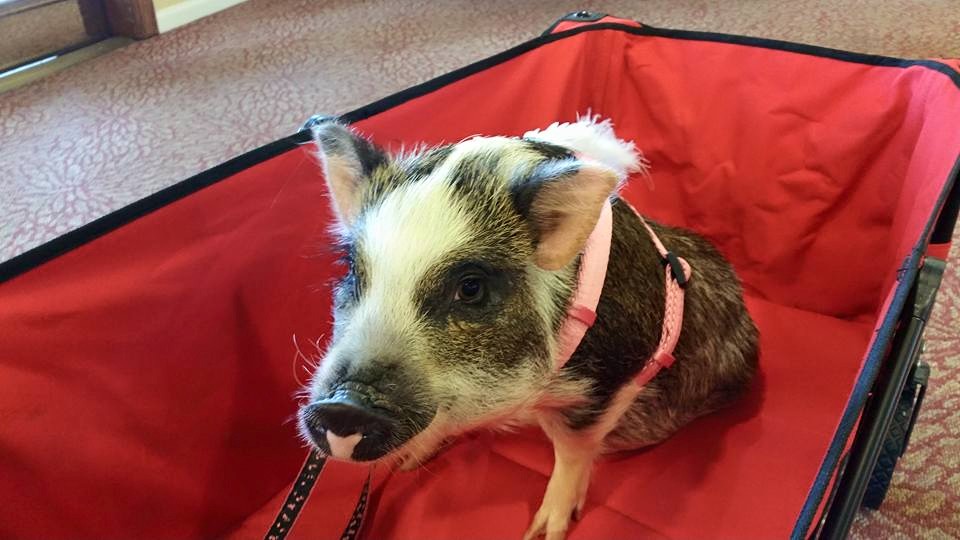 Addy is a very special mini pig with a special talent. She brings comfort, cheer, and education to assisted living facilities.  Her mom Shayla Hudson works at New Century Hospice in OKC. She brings Addy to visit there as well as several of the Brookdale's, three of the Sterling House's, Baptist Village, Ulterra, and Rambling Oaks assisted living facilities. Shayla says most of these residents have met therapy dogs before, but meeting a therapy mini pig is something quite extraordinary! 
Addy's routine is a huge hit!! She does several tricks to entertain the residents while showing off her stellar intelligence. Then she enjoys cheerio treats and lots of attention from the residents.  
Thank you Shayla and Addy for advocating for these wonderful pets! It's refreshing to see mini pigs out in the community doing such great volunteer work. We applaud you! 
Submit your Mini Pig Hero story for the chance to be featured by the AMPA! 
Email story and photo to info@americanminipigassociation.com 
Learn more about mini pigs or become an AMPA member at