Unique Duos: George and Rasta 
Meet George and Rasta. Brother and sister. Pig and dragon. Best buds since the day they first met two and a half years ago. 
 George and Rasta love playing outside together George, two, and Rasta, three, make a unique duo. Rasta, much to the disbelief of her parents, Breeka Li Goodlander and Jakob Eekhoff, has no fear when it comes to being around George. "She runs all over the house, unafraid of George stepping on her", says Goodlander.  Goodlander credits it to both of their personalities. "George loves her. Every time I let her out, his mohawk goes up and he flops over in the hopes [Rasta] will crawl on him…I have never seen an animal be so sweet to something much smaller than themselves. It really shows how sweet and loving pigs can be." 
Snuggles make the best evenings "They would do everything together if given the chance. If Rasta runs into a closet and hides, George will come get me to let me know his sister is getting into something she shouldn't be. When Rasta is in the tub, George will stand by and watch her to make sure she is alright. He even sleeps underneath her terrarium, when he's not in our bed. I don't know what they would do without each other." 
 Goodlander, Eekhoff, George, and Rasta live in the suburbs of Minneapolis, MN.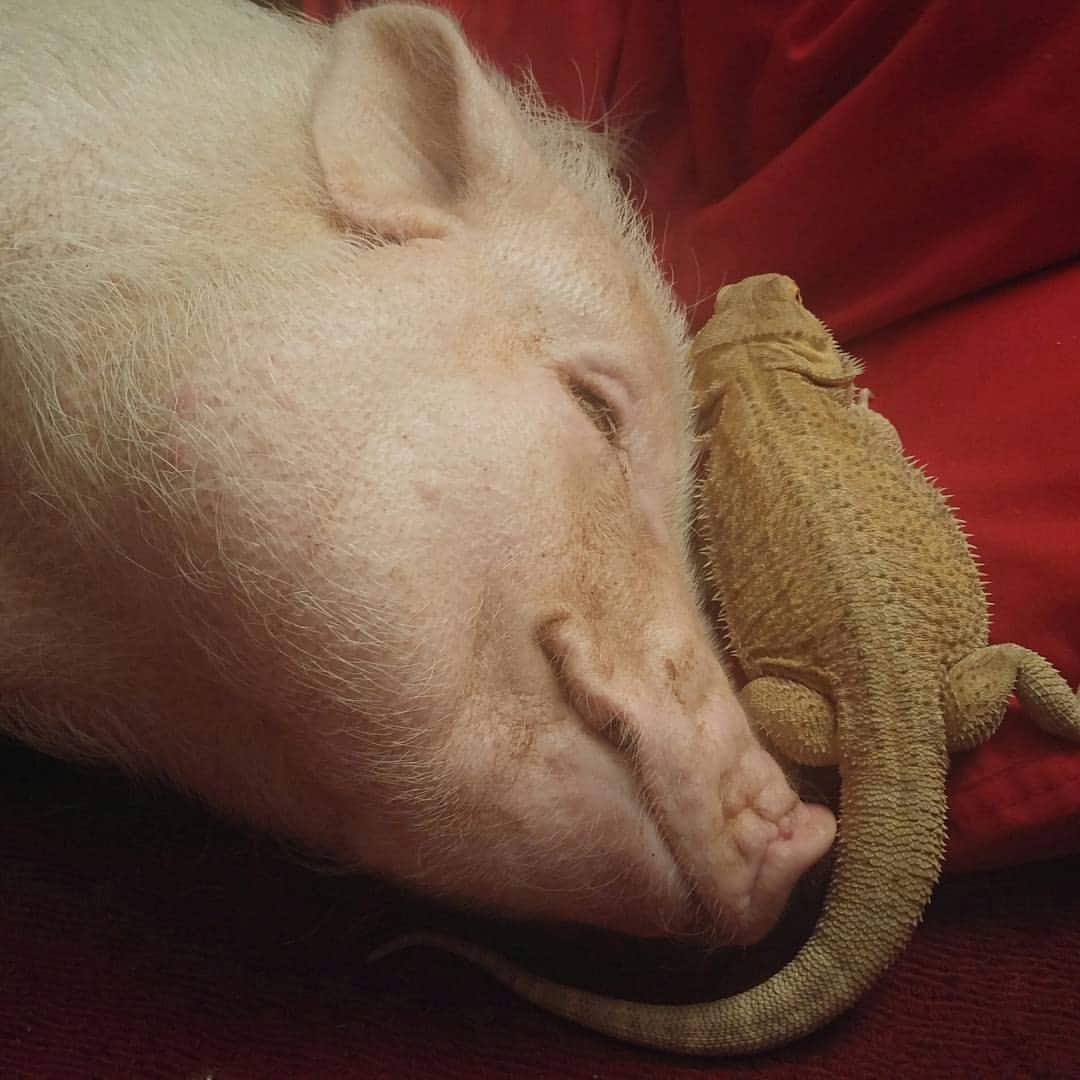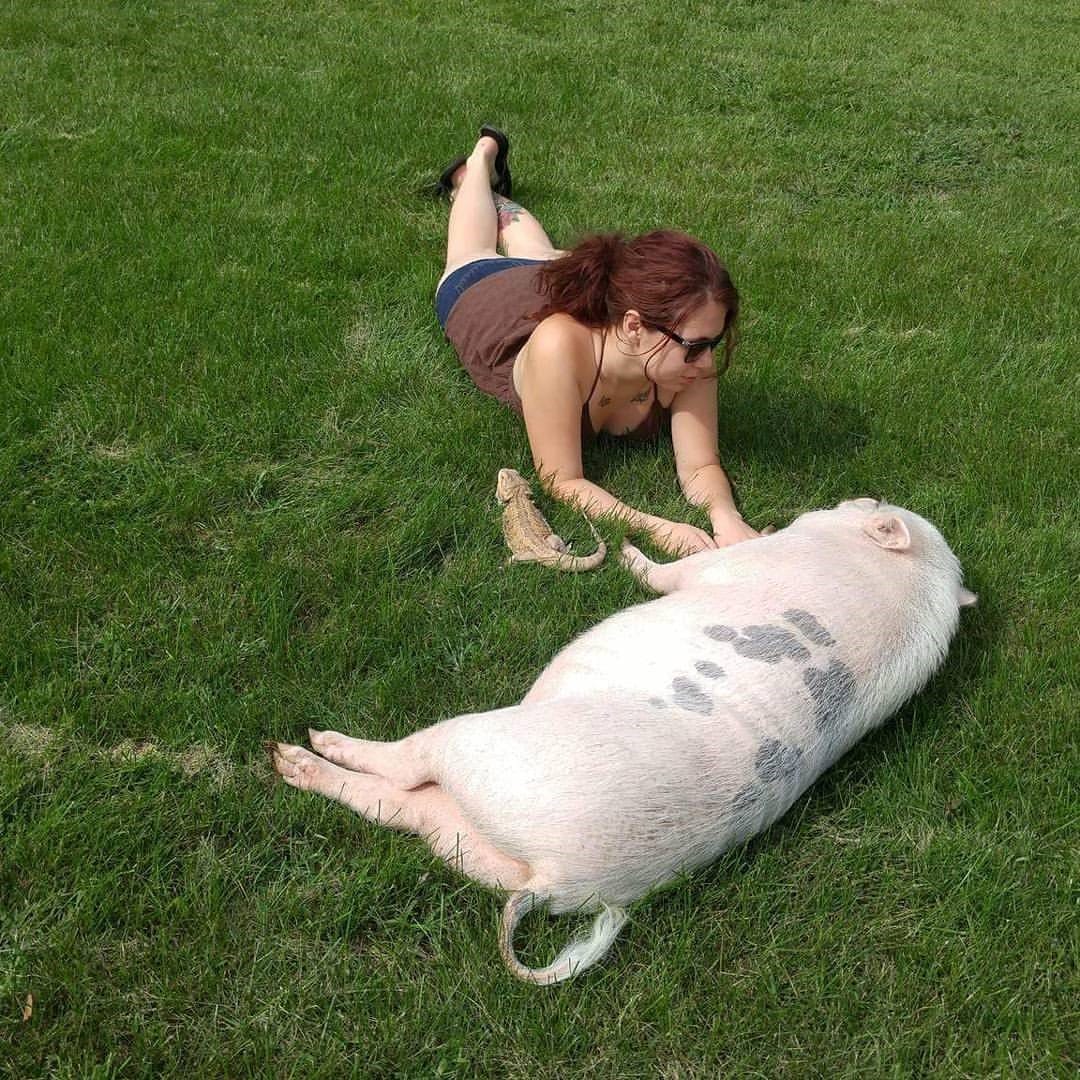 Goodlander (top), Rasta (left),
and George (right)