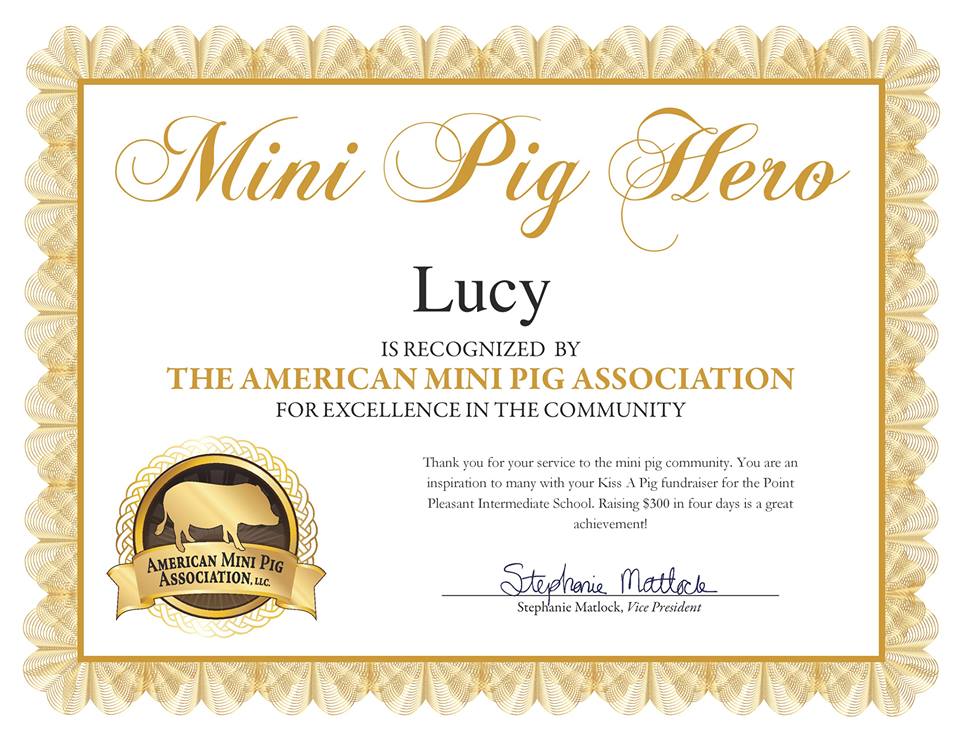 Lucy the Mini Pig Hero
Kiss A Pig to Raise Funds 
Lucy is a mini pig that makes it her mission to help others. She was recently involved in raising $300 in only four days for the Point Pleasant Intermediate School. Donations were put into the teacher's jars as a fundraiser. The one with the most money would be challenged to Kiss A Pig! Mr. Ott the gym teacher "won" with the most money in his jar. He was a good sport and gave Lucy a big smooch! What a wonderful experience for all the children to see Lucy in all grandness while joining together to support the school. 
Lucy comes from the Little Rooters family. Check our more Little Rooters Mini Pig Heroes! 
Is your mini pig a hero? Tell us your story for the chance to be featured as an AMPA Hero on the American Mini Pig Association website.