Phoenix the Mini Pig Hero
Pig Pen Hill Mini Pigs   
Phoenix is a mini pig hero in a small Kentucky town. She is part of the Pig Pen Hill Mini Pigs family, an AMPA Registered Breeder. Phoenix has quite the history of being an ambassador for responsible mini pig care and education in her community. She has attended festivals and events to showcase the true size of mini pigs and advocate for mini pigs as pets. Phoenix has already touched many lives in her short life. We look forward to seeing what the future holds for this Mini Pig Hero as she stands up for mini pigs everywhere! 
Now, Phoenix the Mini Pig Hero has been given a golden opportunity. She is helping to drive donations to Relay For Life as 8 local banks compete in raising the most funds for the honor to KISS THE PIG! 
Pig Pen Hill Mini Pigs wrote: "We have teamed up with United Southern Bank to help raise money for CHRISTIAN COUNTY RELAY FOR LIFE! 8 of the bank's branches in Hopkinsville, Elkton, Trenton, Crofton, Pembrooke, and Clifty Kentucky will have donation jars to raise funds through the month of April. The branch who raises the most funds will have their head teller and President to pucker up and kiss one of our very own! We are honored to help raise awareness to such a wonderful cause. Please help us and United Southern Bank by visiting one of these branches and donate to this wonderful cause, if you would like to donate but can't access any of these locations you may do so here. To learn more about Relay For Life and their efforts to raise much-needed funds and awareness to save lives from cancer, please visit this link."
Learn more about the great work Stacey Davenport does with Pig Pen Hill Mini Pigs & AMPA. Follow her Facebook page to enjoy the whole family of pigs and be the first to know when Phoenix is ready to have her first litter of piglets!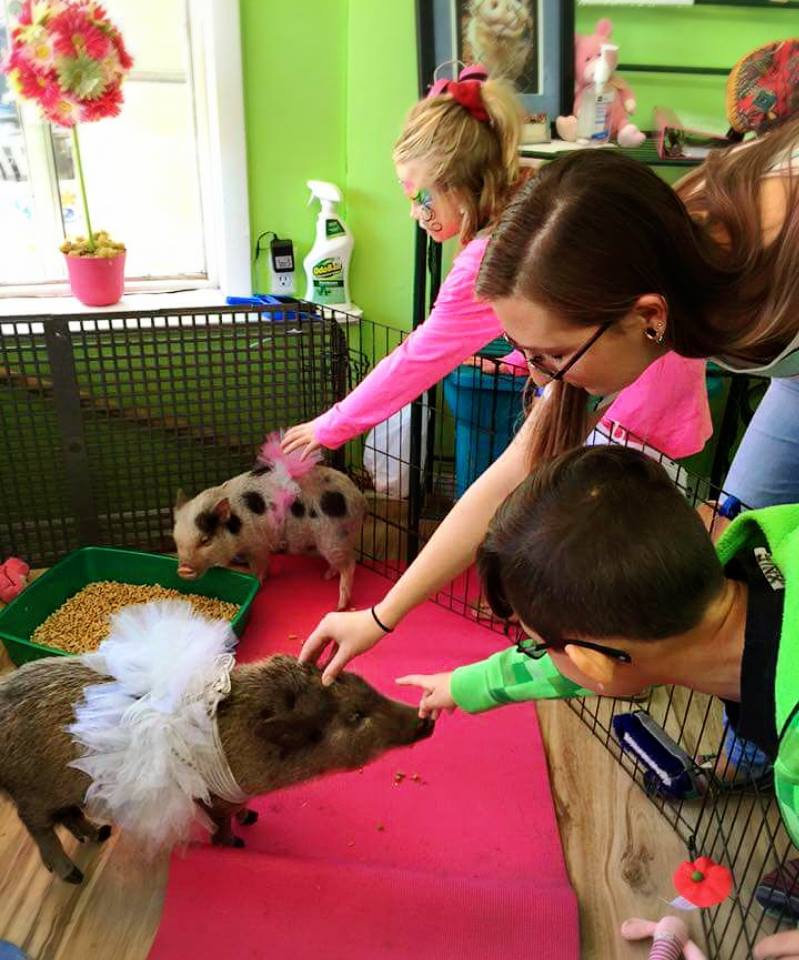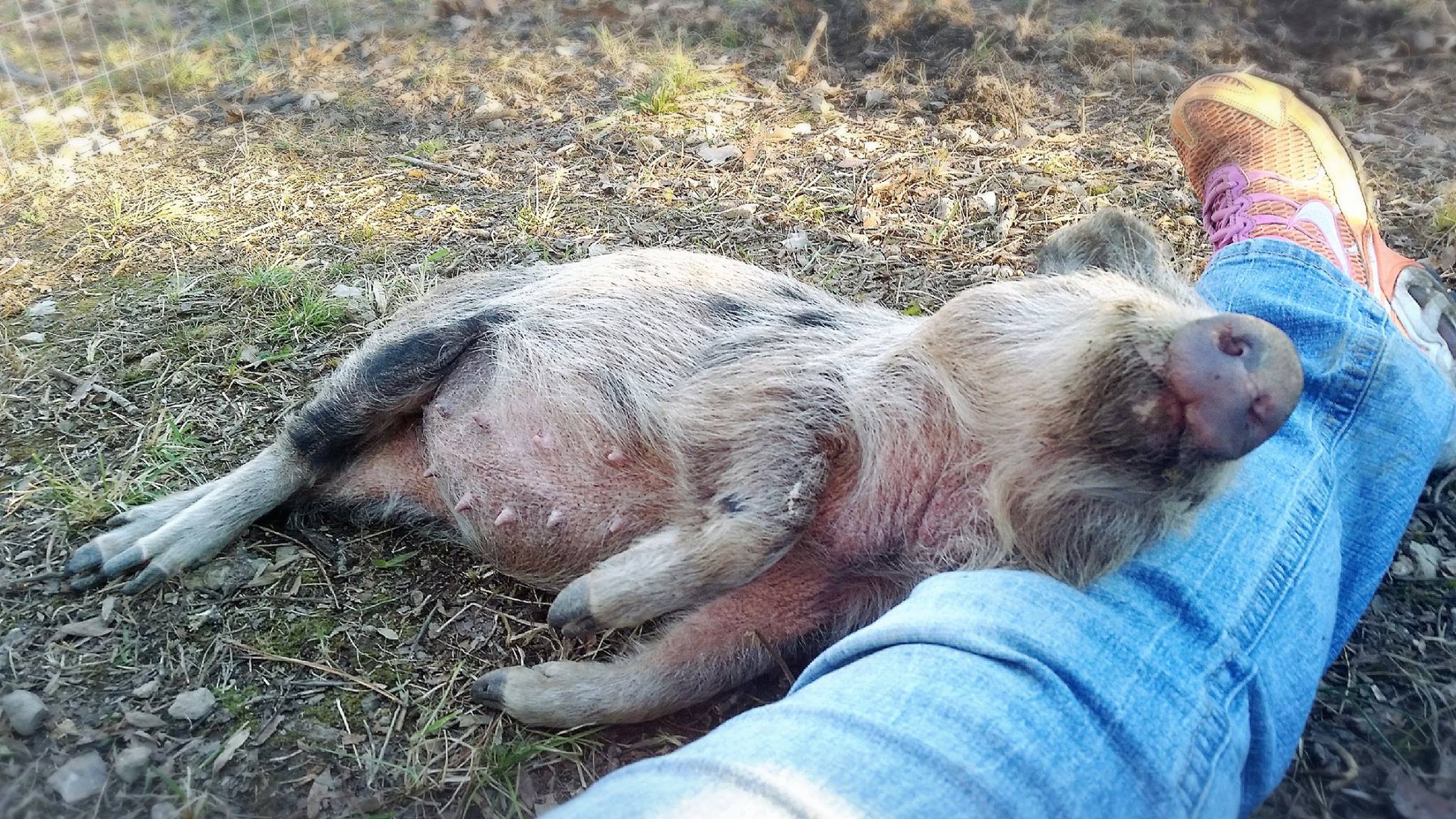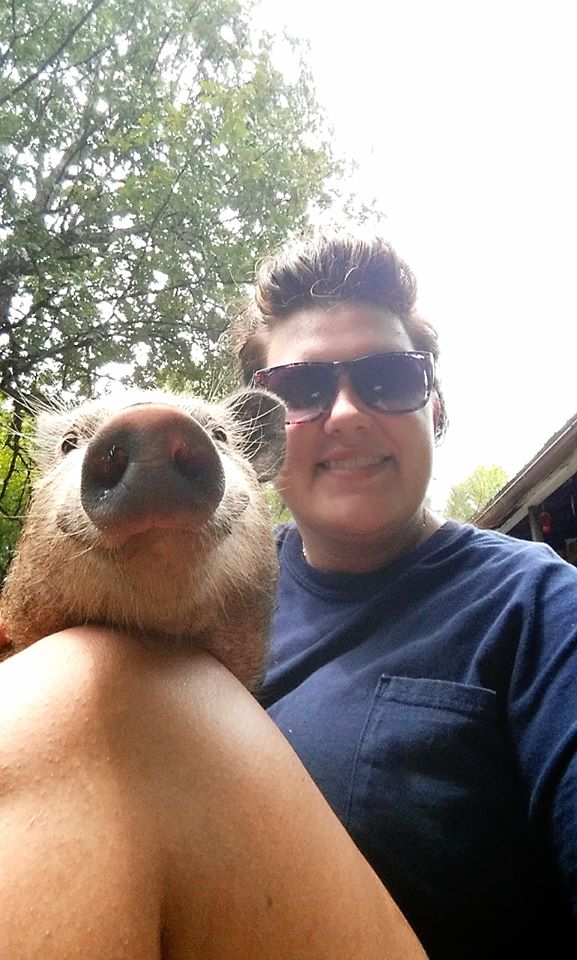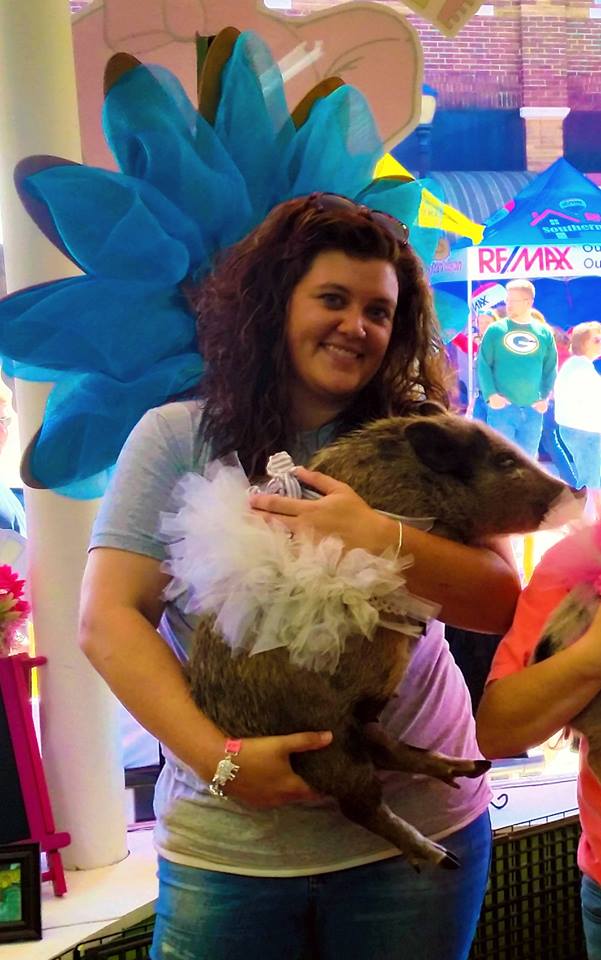 Is your pig a hero? Tell us about it for the chance to be featured on the American Mini Pig Association blog with the honor of being an AMPA Mini Pig Hero! Simply email your story and photos to info@americanminipigassociation.com