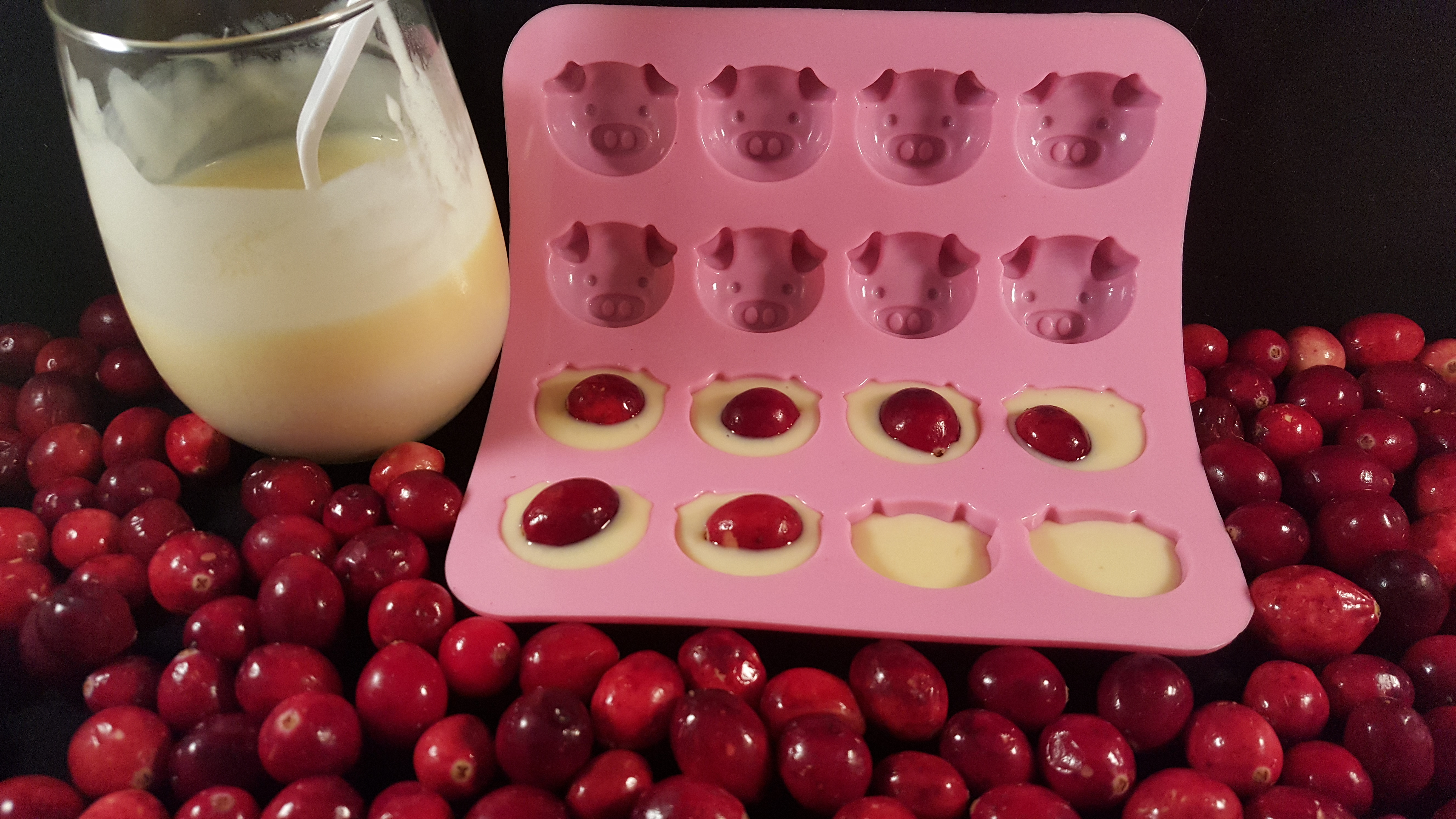 Mini Pigs will love this bite sized treat packs a big vitamin punch! Let your pig enjoy one each day for a healthy boost. Made with cranberries, orange juice, and plain yogurt, your mini pig is sure to beg for more! As a health conscious pig parent you can be assured your mini pig is getting a dose of probiotics, vitamin A, vitamin C, vitamin E, vitamin K, b vitamins, manganese, magnesium, protein, calcium, patothenic acid, and a variety of other vitamins and minerals.   
Cranberry Orange Vitamin Punch 
Ingredients:
1/2 cup plain yogurt or greek yogurt
1/4 cup orange juice
About 12 fresh or frozen cranberries. Dried cranberries may be substitued.
Additional Items:
Silicone mold
or ice cube tray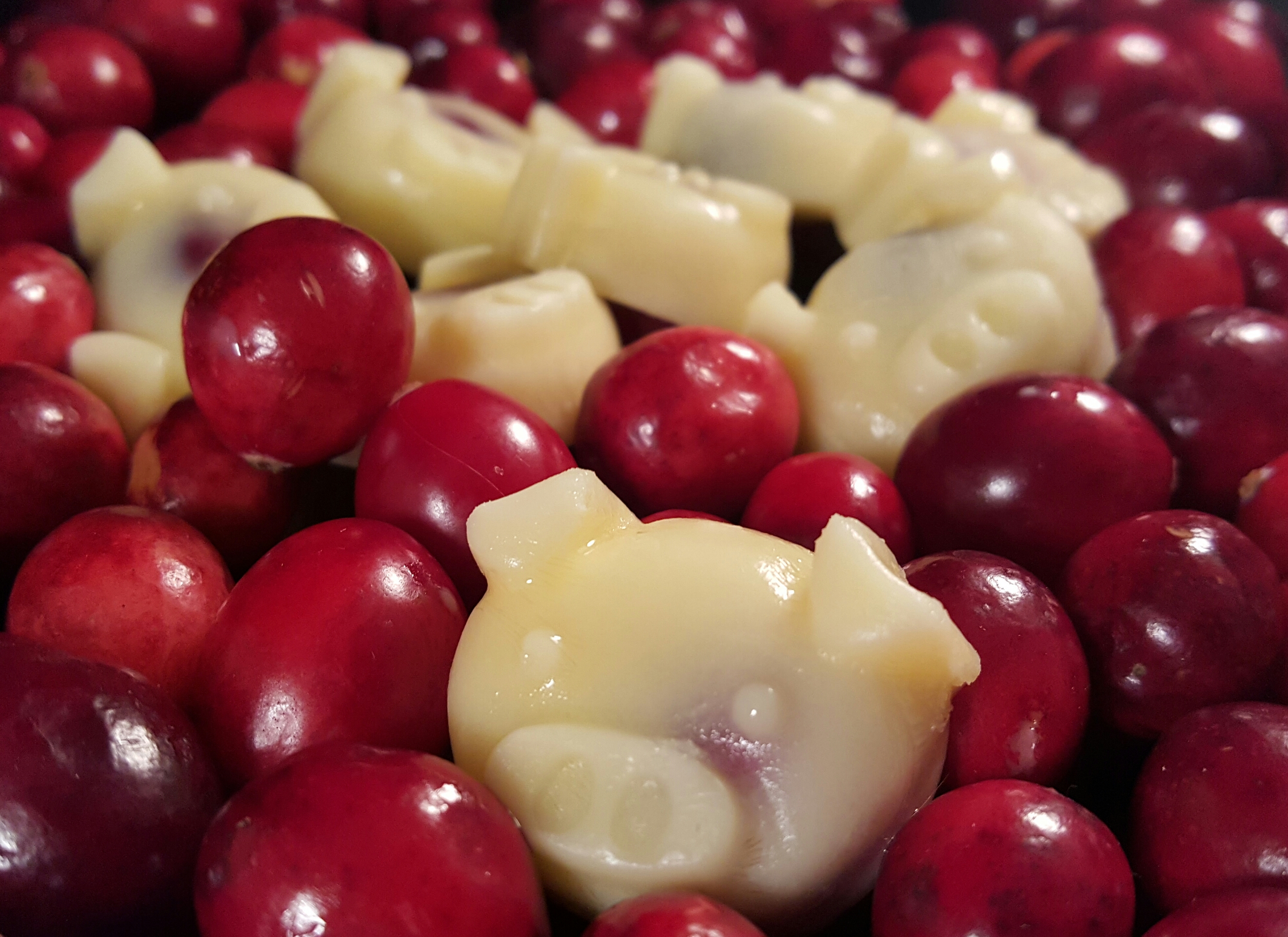 Directions:
Prep Time: 5 minutes
Freeze Time: 1 hour
Ready In: 1 hour 5 minutes
Simply mix the yogurt and orange juice in a small container. Pour or spoon orange-yogurt mixture into each silicone pig mold or ice cube tray. When filled, gently drop one cranberry in each silicone mold or ice cube tray. Place until freezer. Freeze until solid. Store in freezer. Pop out one Cranberry Orange Vitamin Punch and immediately feed to your mini pig. Enjoy!