Sweet Potato Treats for Mini Pigs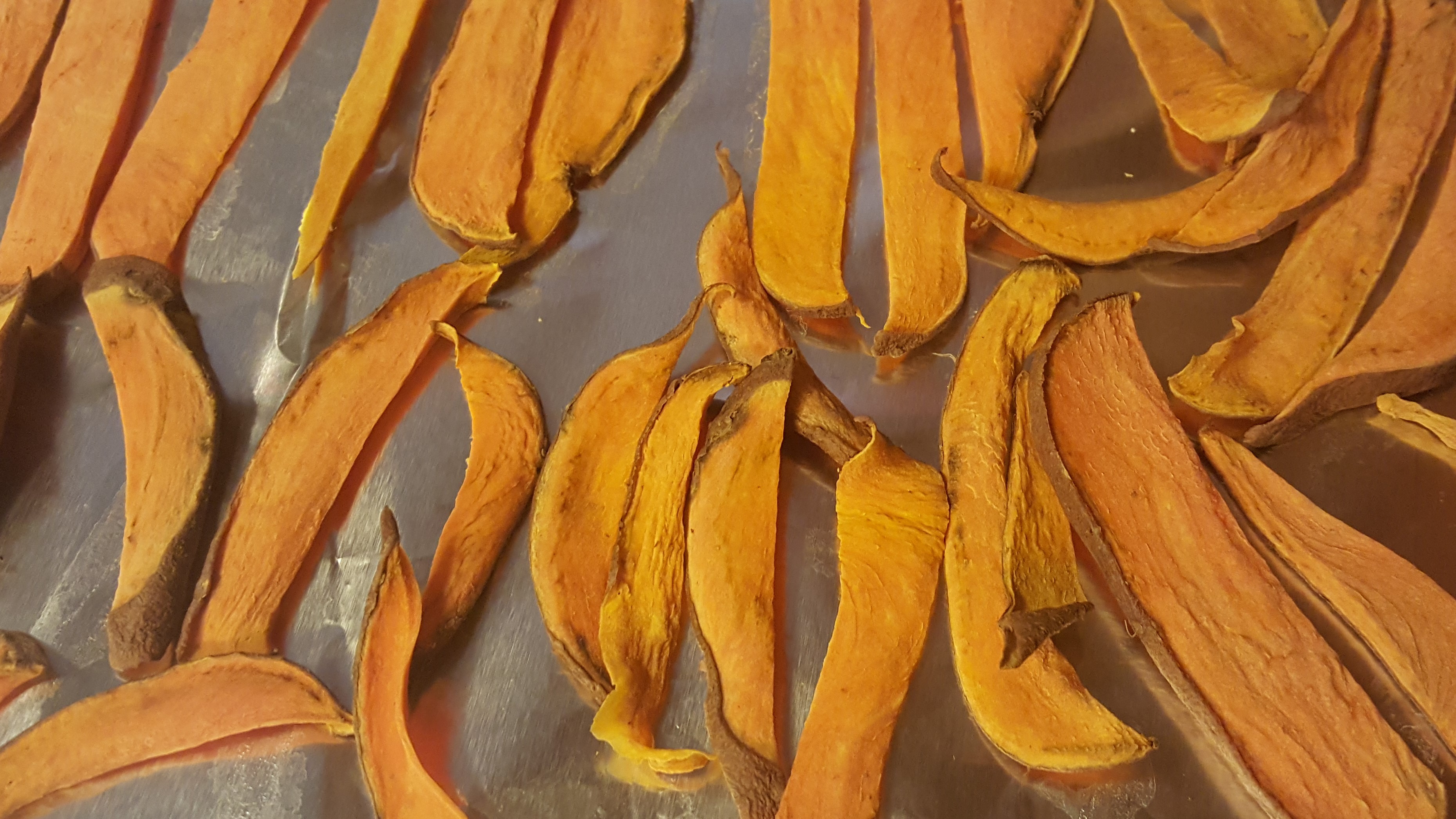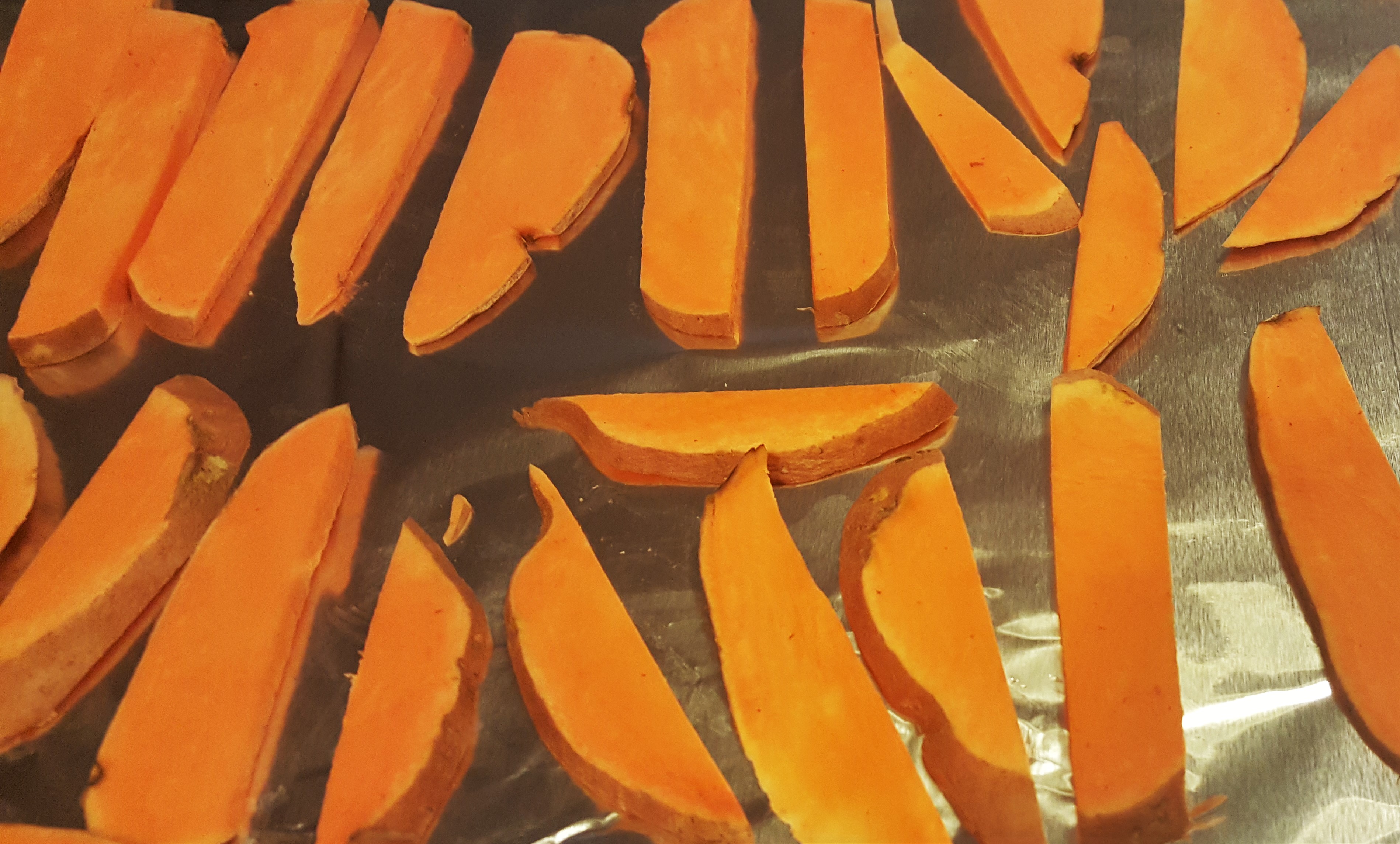 Sweet potato treats are fun and simple to make. A perfect low calorie snack for your mini pig and other pets. There are two ways to make sweet potato treats. You can dehydrate them or cook/bake them. No matter how you choose to prepare sweet potatos for your mini pig, you can offer them plain as these recipes show for a low calorie healthy snack, or you can add coconut oil if you are baking them for added flavor.
Dehydrating sweet potatos has the benefit of storing for longer periods because you pull the moisture out of the food. This will result in a dry crunchy or chewy treat. You can store the dehydrated treats in a sealed container on the counter. Many choose to dehydrate sweet potatos in a food dehydrater. If you don't have a food dehydrator, you can use your oven on a low setting. 
Cooking the sweet potatos is beneficial if you want a faster snack, delicious, soft, and moist treat. Once cooked, they are perishable and will need to be refrigerated if not eaten promptly. 
DEHYDRATED
Cut sweet potatos into thin slices
Line a single layer of sweet potato cuts onto your food dehydrator
Follow dehydrator directions for dehydrating vegetables
OR
Place on baking sheet on parchment paper or foil

Place in oven on 225 degrees for 2-3 hours, depending on thickness of cut
BAKED
Cut sweet potatos to desired thickness and shape (such as sweet potato fries)
Place on baking sheet lined with parchment paper or foil 
Bake for 15-30 minutes depending on thickness, until easily punctured with a fork
Check out more mini pig treat recipes!
Birthday Cake Peanut Butter Banana Cupcakes here 
Vegetable Soup with Pumpkin Broth here 
Mini Cheese Biscuits 4 Ingredients here 
Banana Bread 2 Ingredient Treats here
Watermelon Birthday Cake here
Mini Pig Ice Cream Cake here 
Cranberry Punch Treats here 
Sweet Potato Treats here
Coconut Oil Treats here
Cheerio Clusters here 
VIEW ALL RECIPES HERE