Mini Pig Educational Posters 
The American Mini Pig Association has provided these educational posters for public use. Please feel free to save these photos and post where appropriate for educational purposes. If you have suggestions for educational posters, would like to see particular topics, or have design skills to help the American Mini Pig Association, please contact us at info@americanminipigassociation.com We would love to hear from you! 
SAVE – SHARE – ADVOCATE – EDUCATE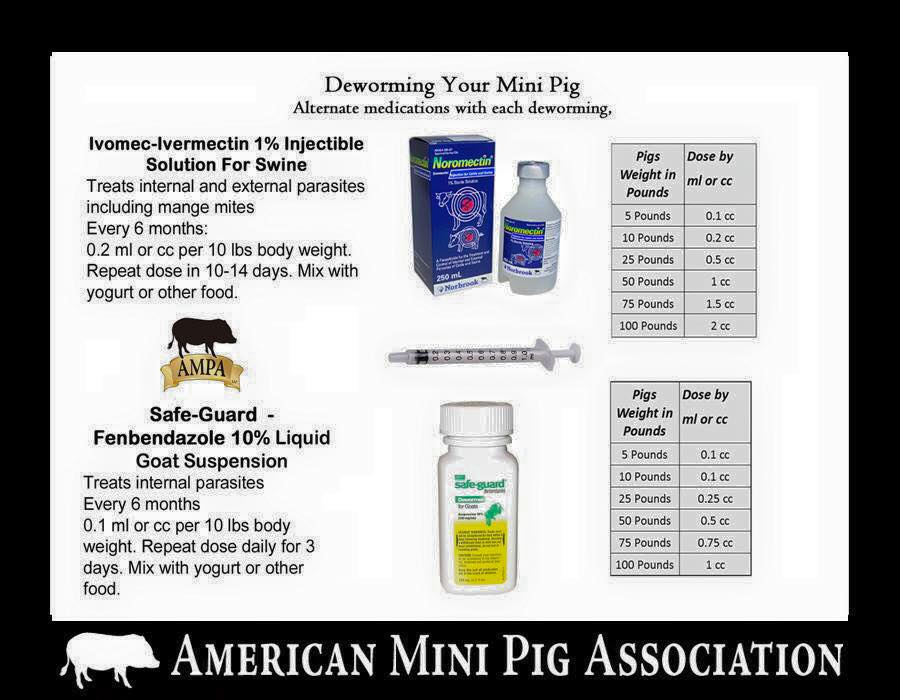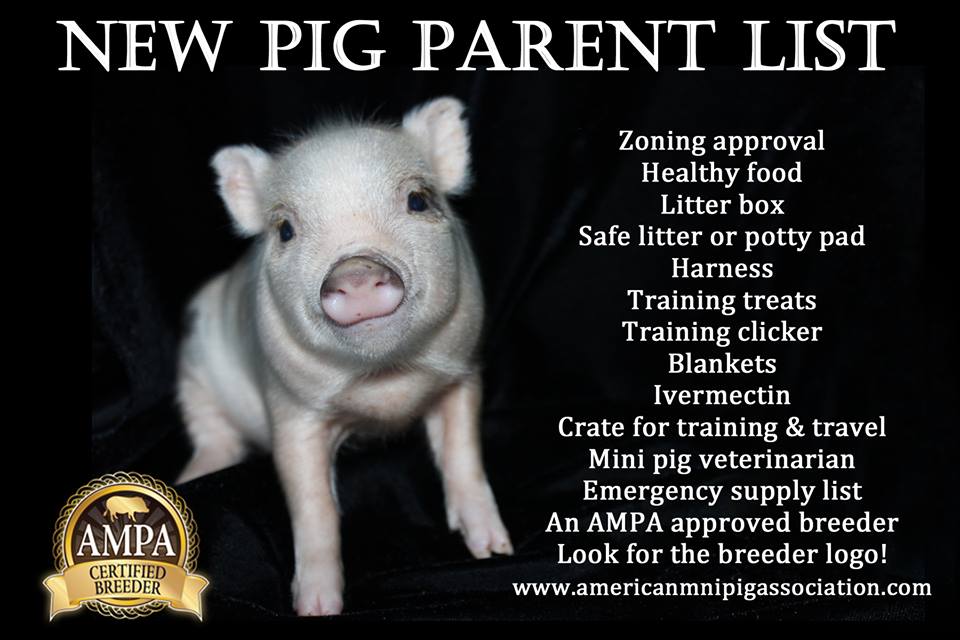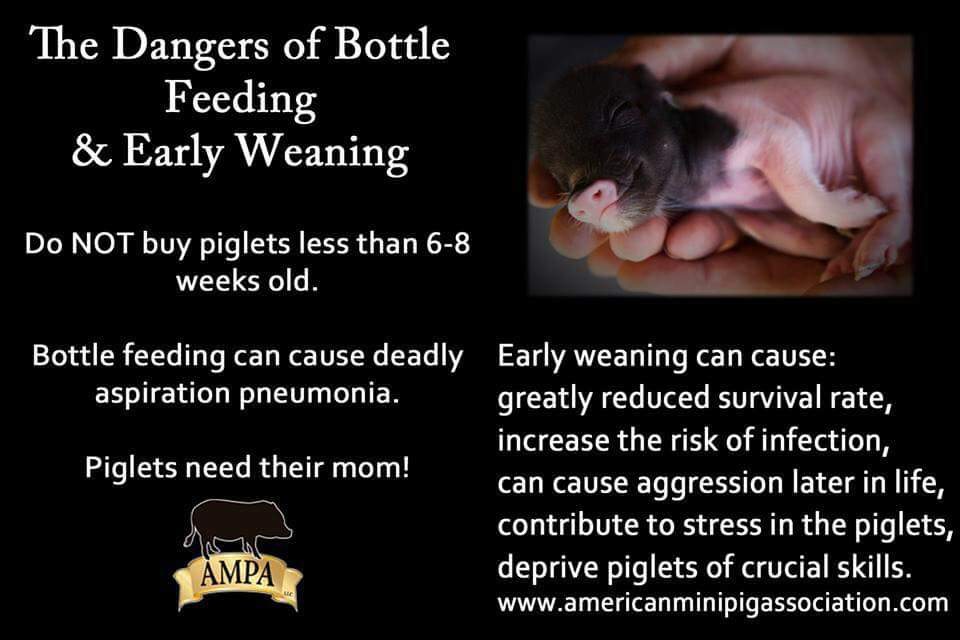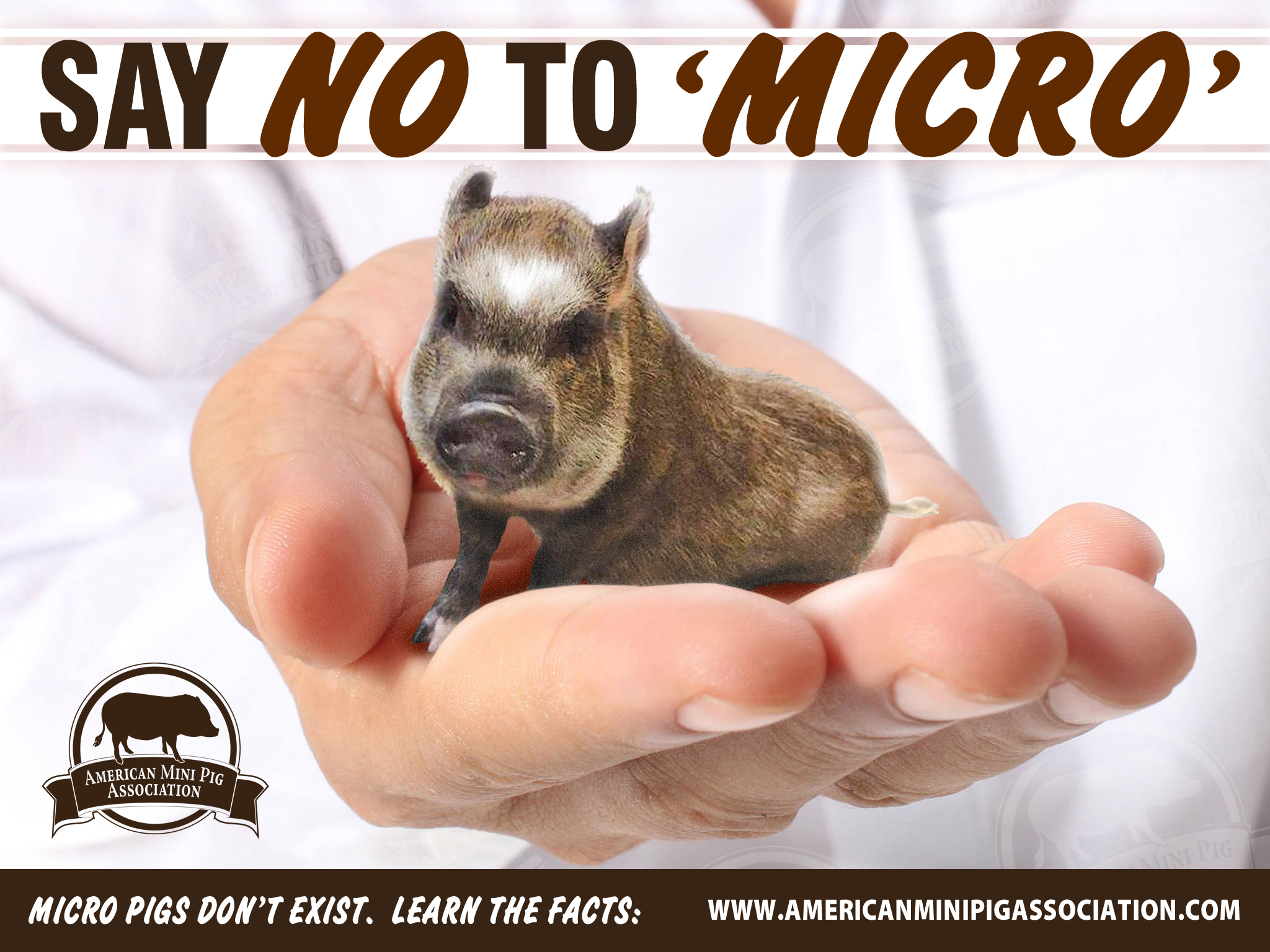 Parasite prevention and control is an important part of mini pig ownership. The dosing on the chart to the left has been provided by Dr. Cathy Zolicani, DVM.  Read more about mini pig deworming here. 
Regular deworming of your mini pig will ensure they are parasite free and will not carry the burden of mange mites or intestinal worms.
Mini pigs should never be sent to their new homes until they are 6-8 weeks old. Removing piglets from their mother prematurely can have deadly consquences. It's not fair to the piglets or their owners to wean them prematurely. If a baby is orphaned, a bottle should be the last resort. Read more about raising an orphaned piglet here.  
SAY NO TO MICRO!  
Encourage support of removing misleading advertising labels from the mini pig community. We can all do our part to spread this message. Mini Pigs should be portrayed as their true size, without labels that suggest unrealistic sizes. Sign the petition here to show your support of removing these labels from breeders advertising.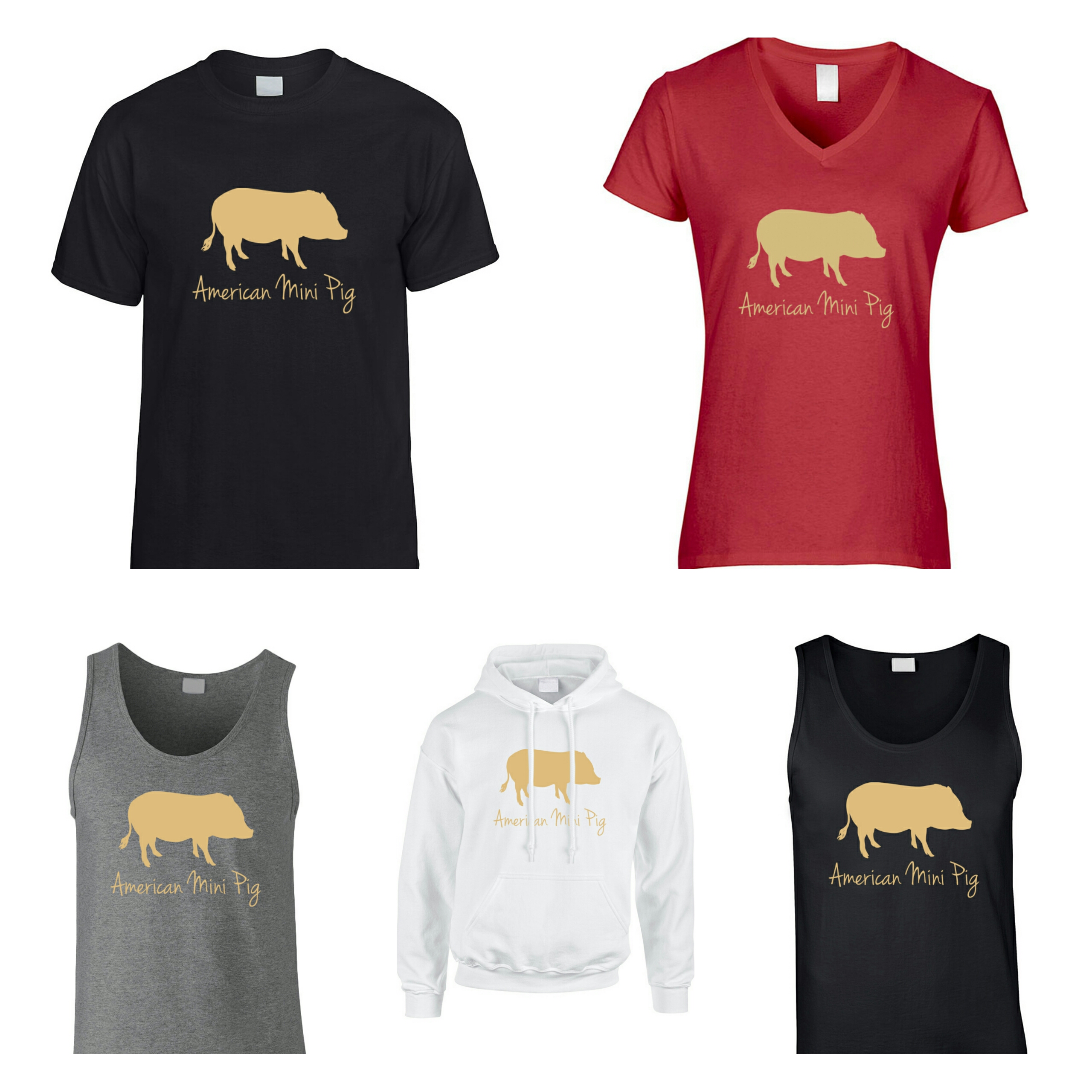 New mini pig owners need lots of support from the community. Here's some informative articles:  
The American Mini Pig Store has an assortment of mini pig ware available. Supplies are ever changing so check back often to see what is new or in stock. The American Mini Pig shirts are available for a limited time. Order here now!!
Styles include: Tank Tops, V-necks, Tees, Long Sleeve Shirts, and Hoodies!
Colors include: red, black, gray, and white.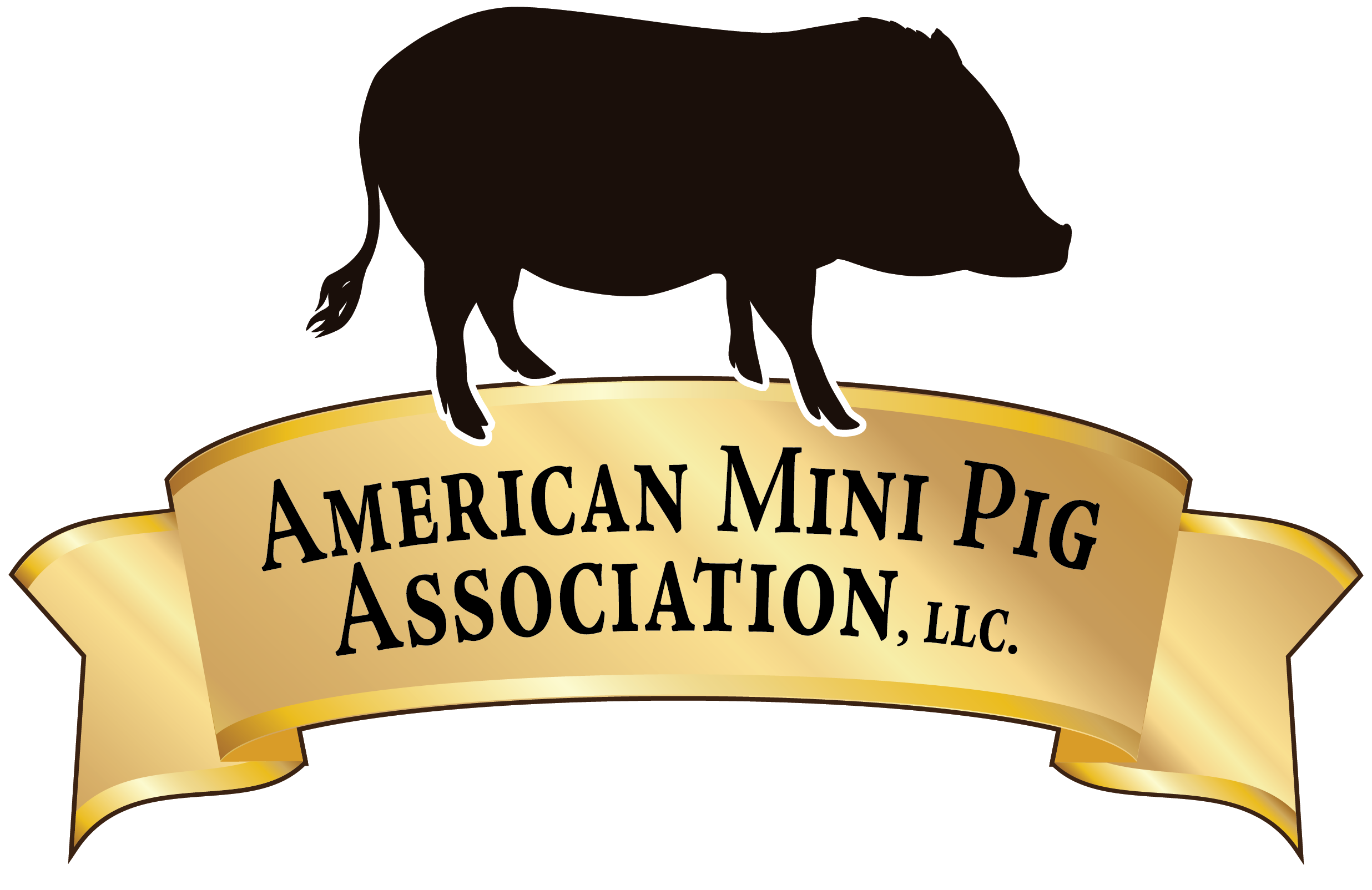 Become a member of the American Mini Pig 
Association and register your mini pig as a pet!