Knoxville, TN May 26-27, 2018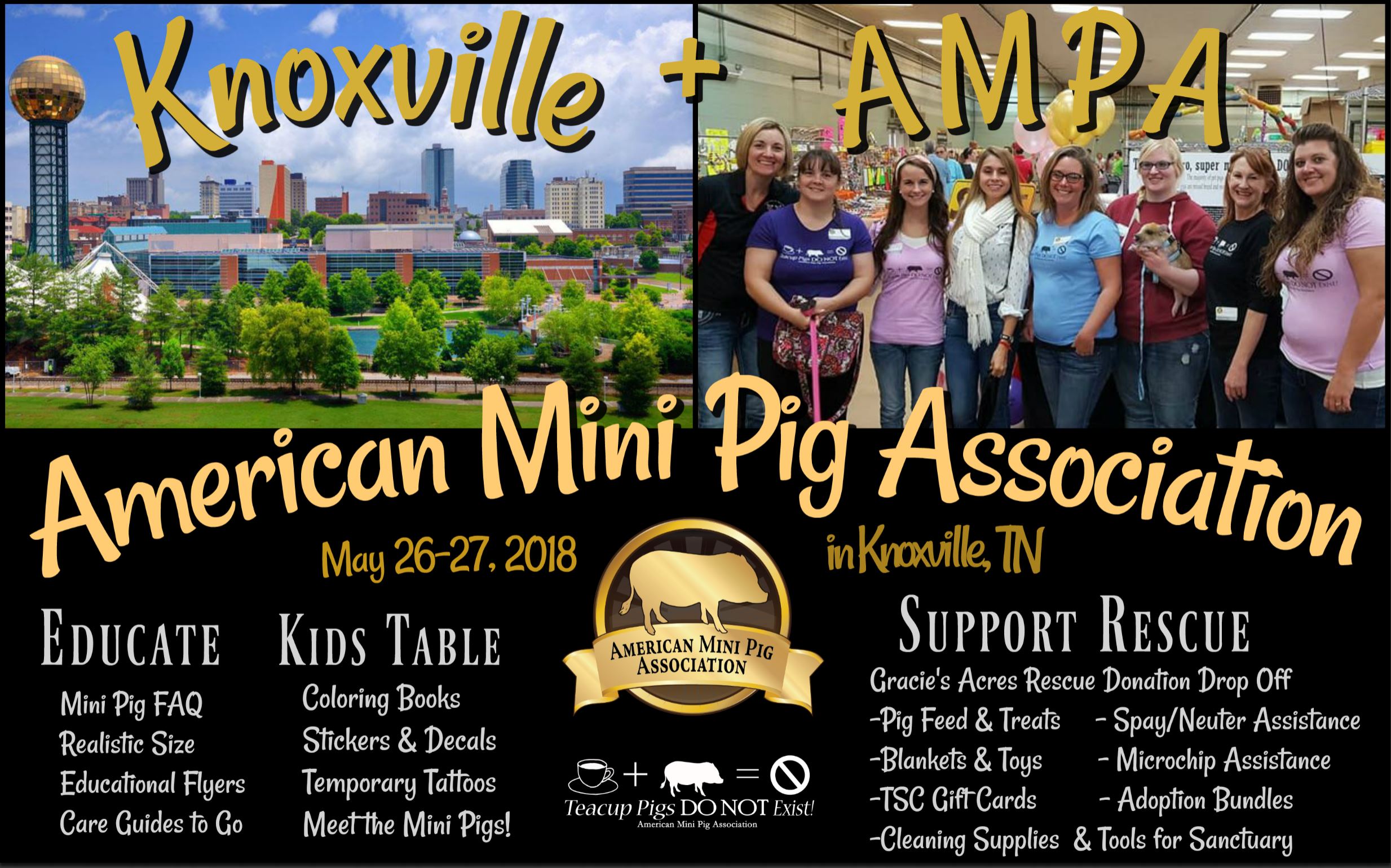 Knoxille Exotic Animal Educational Expo May 26-27, 2018
JOIN THE FACEBOOK EVENT TO KEEP UP TO DATE ON DETAILS & FUN!
What happens when you mix Knoxville, TN + AMPA- American Mini Pig Association???
☕ +
? =
?

Mark your calendars for May 26-27, 2018!! Help us educate & bust those micro misconceptions. Come meet the founder of Gracie's Acres Rescue & drop off a donation for the sanctuary!! This Tennessee rescue & sanctuary runs through a lot of supplies regularly. Your small gift can make a huge difference. Let's make it Christmas in May for Gracie's Acres!
Stop by the AMPA Booth at the Espresso Exotic Animal Expo at the Knoxville Civic Auditorium and Coliseum, 500 Howard Baker AveKnoxville, Tennessee.
EDUCATION
Mini Pig FAQ

Realistic Size

Educational Flyers

Care Guides to go
KIDS TABLE
Coloring books

Glitter temporary tattoos

Decals & stickers

Meet the Mini Pigs
Come Meet Gracie's Acres Susan Swafford!!
Drop Off Donation suggestions:
$$ cash money

pig food and/or treats

cleaning supplies (paper towels, mops, buckets, bleach, hand sanitizer, trash bags)

blankets & towels

Tractor Supply Co. Gift Cards

Microchips for adoptable pigs

Enrichment & toys for the pigs

Yard tools & work gloves

OTC medications, dewormers, & first aid supplies
Nashville, TN October 2017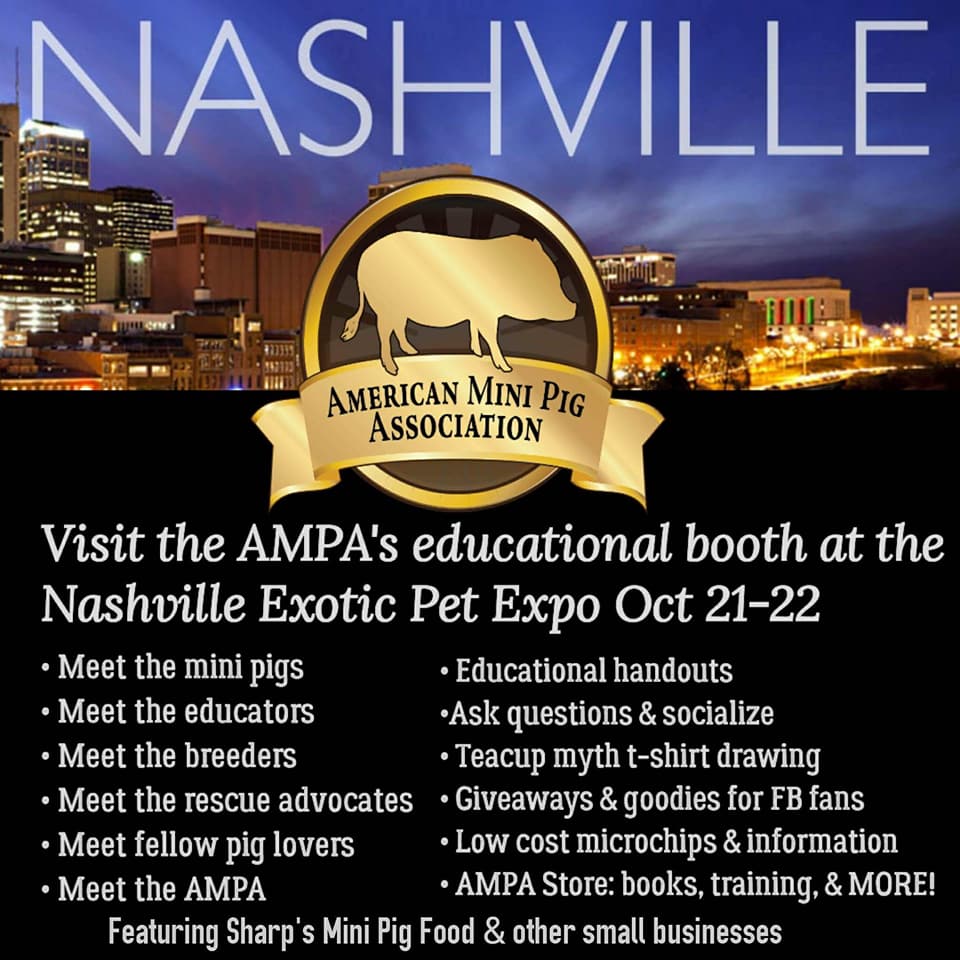 The AMPA – American Mini Pig Association hosted 3 booths at the October 2017 Nashville Exotic Pet Expo. Over 7,000 people were in attendance at the expo, many stopping at our booths, meeting the pigs, learning about realistic sizes, care requirements, the importance of spay/neuter, and warnings of irresponsible breeding & advertising practices. Advocates, breeders, a pig food nutritionist, a pig rescue, and a mini pig veterinarian worked side by side at the AMPA Booths to educate!