When Forever Isn't Forever
Why do mini pigs lose their homes?  Help us collect and examine the facts!
Rescues and sanctuaries are full.  We see countless pigs looking for new homes daily.  Why?  How can we help?
First, we must collect the facts.  What do these pre loved pigs have in common?  Were the families truly prepared for the adventure of mini pig ownership?  Was their breeder ethical, supportive and available? We really must examine the facts to improve the outcomes of these forever relationships between mini pigs and owners.
If you or someone you know has owned a mini pig, but had to make the difficult, heartbreaking decision to give their pig up please help us by sharing your experience.  Please answer the questions in the following survey and share it with your friends in the mini pig community.  
 Click here to begin the survey!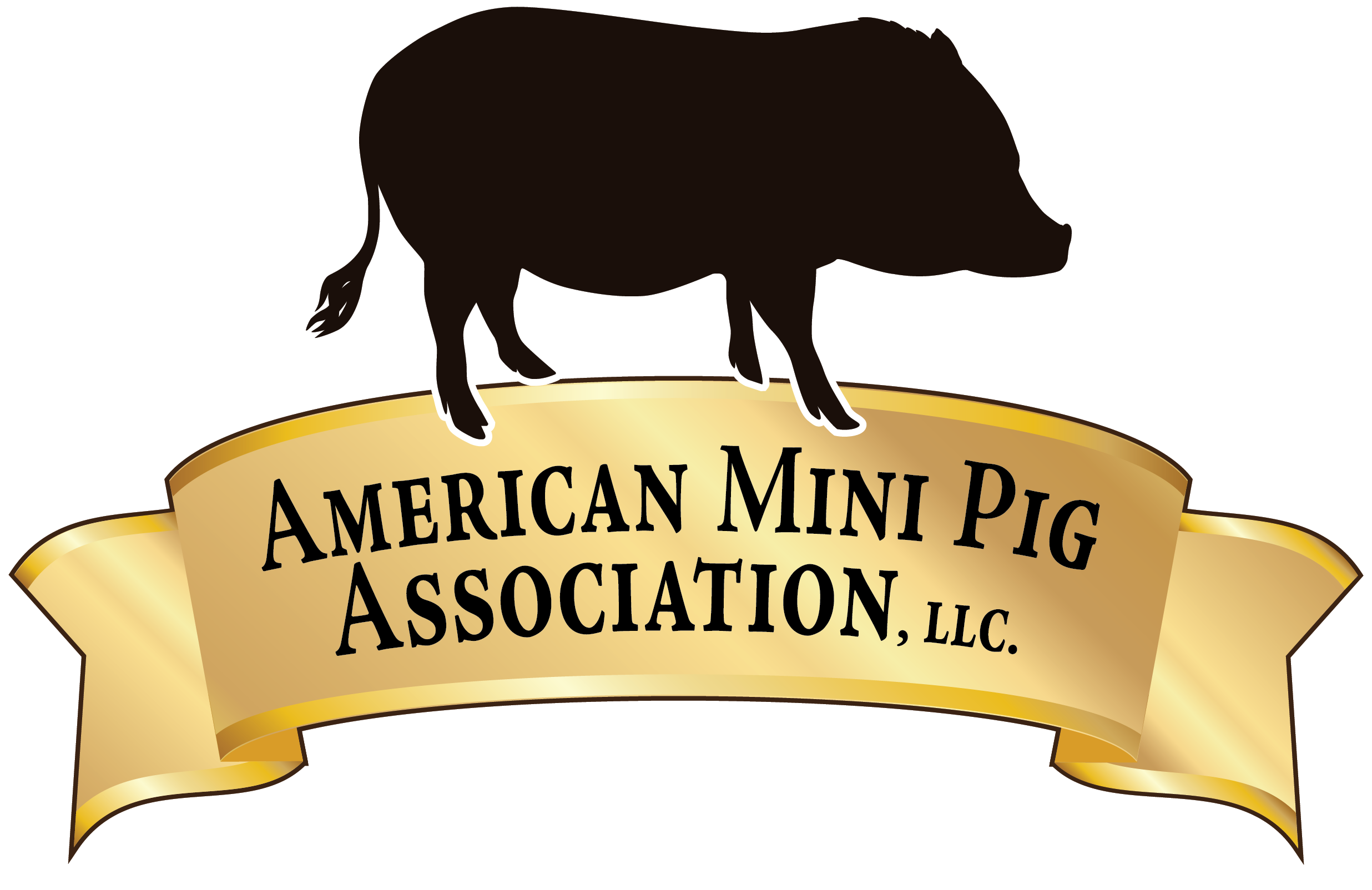 If you currently own a mini pig and feel that you are experiencing issues they may cause you to decide that you can no longer keep your pet, please reach out for help.  There are many experienced pig owners, rescue representatives, and breeders on Facebook in educational groups like Mini Pig Education.
There are also articles that may be of assistance on the nonprofit websites of American Mini Pig Rescue and American Mini Pig Education, also home to the AMPA.  You may also reach out to a representative of the American Mini Pig Association at info@americanminipigassociation.com
Keep in mind that mini pigs go through phases similar to children.  Some of these phases maybe related to maturing and others maybe created by us, the owners.  
Keeping our pigs challenged and entertained is incredibly important.  A bored pig will find a way to entertain itself.  Visit our Pinterest board to see examples of some great toys and activities for your mini pigs.
Spay and neuter can also prevent some behaviors that typically lead to pigs being displaced.  For help finding affordable vets for spay and neuter click here.  For help with the expense of spay and neuter please visit the American Mini Pig Rescue Spay and Neuter Assistance Program.
If you have exhausted all other efforts and need assistance placing your mini pig in a new home it is recommended to contact the original breeder to take the pig back or for assistance placing the pig with a new family.  You may also find help on the Facebook group Pre Loved Pigs.