Meet the Board of Advisors
The American Mini Pig Association was developed by a dedicated team of miniature pig breeders, owners, and veterinarians whom are committed to educating and advocating for miniature pigs,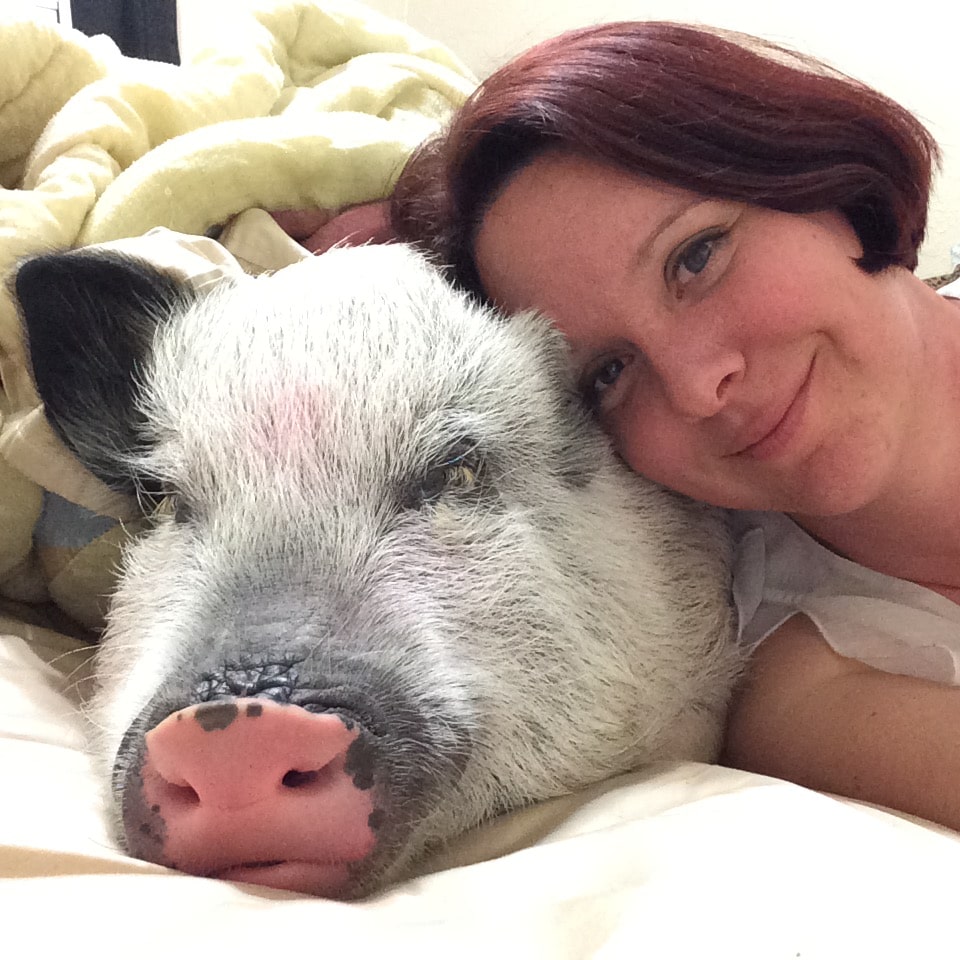 Stephanie Matlock,President
Stephanie Matlock has spent the last 10 years volunteering for animal shelters, rescues, and fostering animals while raising her family. Her experiences include screening adopters, preforming home visits, coordinating fundraisers, and training foster animals to prepare them for successful transition into forever homes. She is an asset to the pig community as a source of research information, educational materials, and personal experience as the mother of 3 pigs. An eternal advocate that shares her personal time to ensure that prospective and existing pig owners can have accurate information to lead to a successful, healthy relationship with their pigs. Stephanie continues to works with rescues and sanctuaries through American Mini Pig Rescue, a 501c3 nonprofit organization.
info@americanminipigassociation.com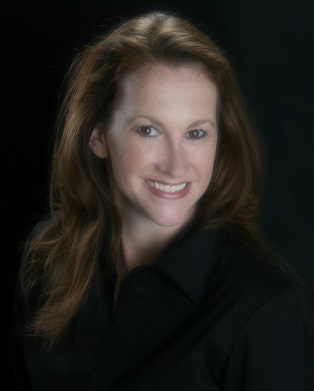 Kimberly Gilbert-Chronister,Vice President
Kimberly Chronister is the proud mother of two sons and the lucky wife of husband James.  She has been an entrepreneur since the age of twenty seven, mentored by top business leaders in her community. She has countless continuing education hours in marketing, team building, benchmarking, business communication skills, and leadership. After running a few small businesses she became the director of a 501c3 non-profit therapeutic riding and community program that her grandfather founded. Working with disabled and disadvantage children and young people in the community for 5 wonderful years, opened Kimberly's eyes to the gift that animals can give. Pigs in particular have become an important part of Kimberly's life both as therapy/emotional support animals and as members of the family.
kimberly@americanminipigassociation.com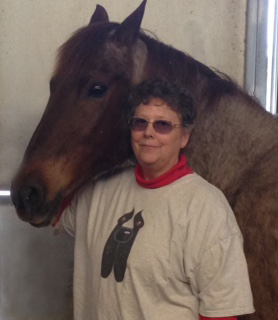 Cathy Zolicani, DVM,Board Member
Cathy Corrigan (Zolicani), DVM lives in Hoquiam, Washington with 8 great danes, 2 neapolitan mastiffs, 1 rare-whatz-it (mutt), 3 pigs, 4 horses and 1 husband. Cathy graduated from WSU College of Veterinary Medicine in 1985. Cathy has worked at Emerald City Emergency Clinic, in Seattle, since 1990 and limits her practice to emergency and critical care medicine. Cathy started working with emergencies in small pigs in 1990, and enjoys providing them with great care under difficult circumstances. Working with the AMPA allows Cathy to help pigs under a broader range of circumstances.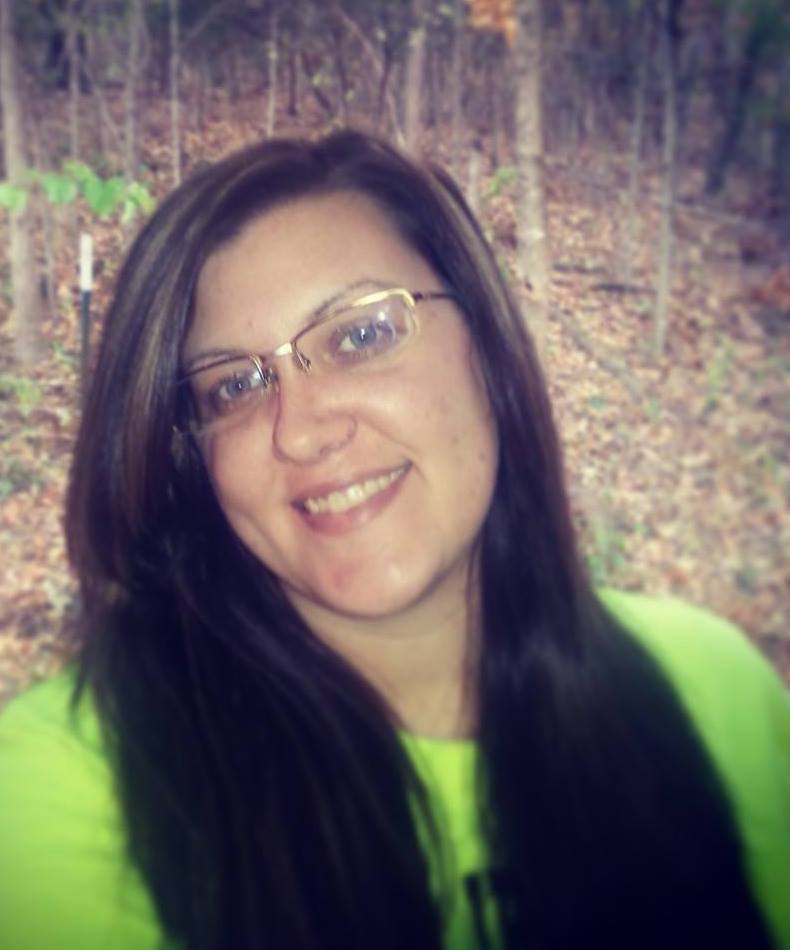 Stacey Davenport,Board Member
Stacey Davenport has always been involved with animals since childhood, from raising livestock, helping rehabilitate wild animals, working in veterinarian offices as a veterinary assistant, and volunteering at her local animal shelter. Her love for pigs started as a young child with hogs and a potbelly pig named Frank. As an adult, Stacey has actively owned and bred miniature pigs for 6 years in Cadiz, Kentucky with her husband. She is passionate about advocating for rescues and responsible pet parenting through public events, while also helping to rescue and rehome pigs when the opportunity arises. She currently works as a professional dog groomer and has a special weight loss program for overweight pigs. Stacey also sits on the American Mini Pig Rescue Advisory Board and is co-chair of the Media and Marketing Committee.
media@americanminipigassociation.com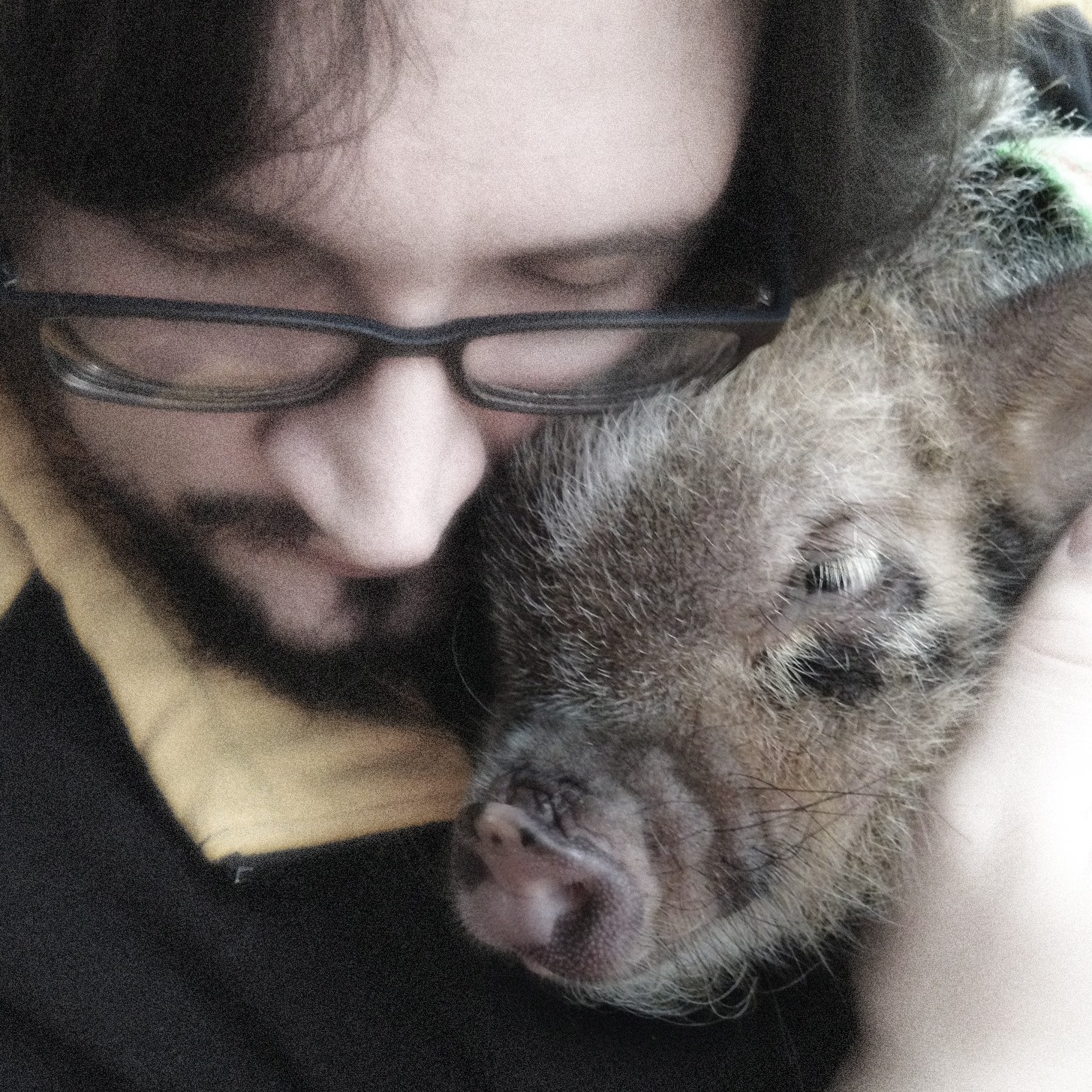 Kevin Gottuso,Board Member
Kevin has been a 'professional' artist since his drawing of Michelangelo was featured in the syndicated Teenage Mutant Ninja Turtle Sunday comic strip at age 9. Since then, he has pursued art passionately. He graduated from Edinboro University cum laude with a major in Media Art and a minor in Computer Science. He briefly pursued animation and visual effects work, working on music videos featured on VH1, and an animated proposal for a plate line presented to Beatle Sir Paul McCartney! Preferring steady work, he found a job in the print and marketing industry, soon becoming a Creative Director and heading up projects for major clients. After ten years in the field he decided to take his next leap and founded his own media company in 2013. Kevin lives outside of Pittsburgh, Pennsylvania, with his wife, Carrie, and stepdaughter Amelia. They have had three pigs, Yoshi, Ponyo, and Zelda. Kevin became involved in AMPA to share his love of pigs with others and to help educate owners and potential owners about the rewards, challenges and care of these intelligent and loving creatures.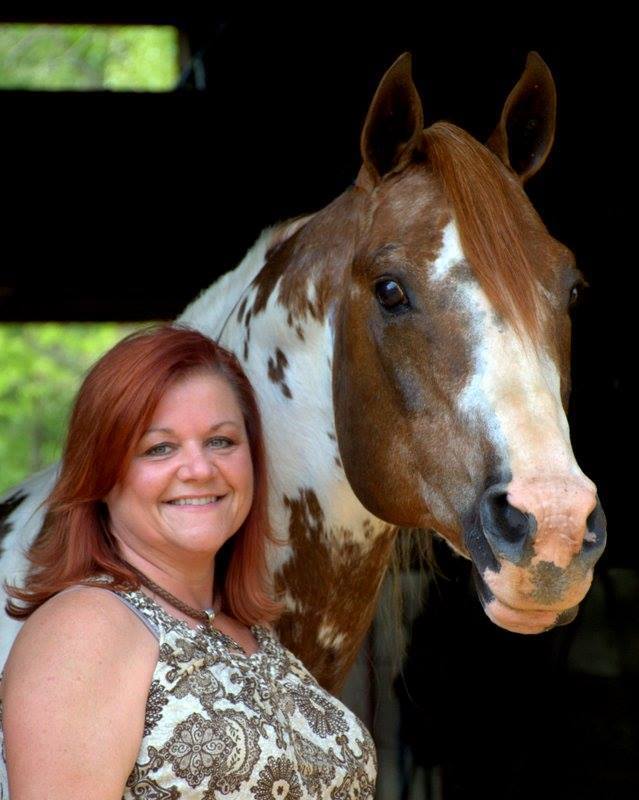 Lydia Weaver,Board Member
Lydia Weaver is a passionate advocate for mini pigs. She has helped countless pig families through the challenges of pig parenting by ensuring they have the tools they need to tackle each obstacle and enjoy their beloved pet, most significantly with her teachings of Move The Pig. She has combined her extensive equine experience, her own insight into behavior and communication, and her friendship with the late Priscilla Valentine to better understand pig behavior and interactions. She has experience trapping, taming, earning the trust of, and living peacefully with a family of feral pigs. While Lydia has rescued and owned many pigs in her lifetime, the most profound for her was The Madame Queen Pearl, the herd matriarch. Lydia credits Pearl as the inspiration behind the Move The Pig movement.