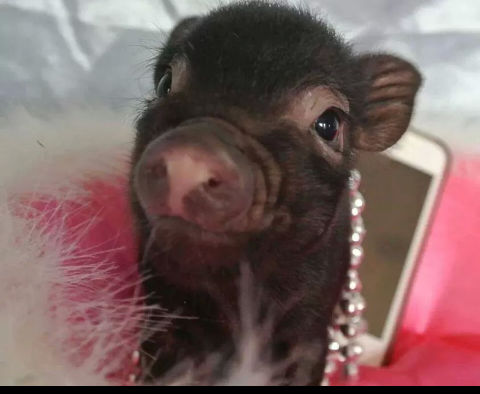 Bacon Bit the Mini Pig Hero Detects Seizures! Mini pigs such as Bacon Bit are changing the way we think of appropriate species for service animal classification. To Bacon Bit's family, she is a mini pig hero! The American Mini Pig Association has awarded Bacon Bit as the December 2015 AMPA Hero.
Bacon Bit helps her family. She has alerted her dad when his blood sugar levels sky rocketed to over 650! She started rooting at his elbow incessently. He didn't understand why, so ignored her. Then she started tugging his fingers. The family knew she was sensing something so he checked his blood sugar levels. Sure enough, Bacon Bit sensed this change and knew something was wrong.
Bacon Bit has also shown seizure detecting behavior. Several times, she has climbed up onto her mom's lap and started screaming. She wouldn't stop until her dad came over to assist. Each time, her mom has been in a quiet seizure where she will just sit and not be able to respond. If it wasn't for Bacon Bit's alerts, the family wouldn't have known her mom was having a seizure!
Bacon Bit helps her community. She visits preschool before/after school day care programs to visit the children. She brings them joy, comfort, and educates them on the joys and struggles of owning mini pigs as pets. The children love to see her ride in on her wagon.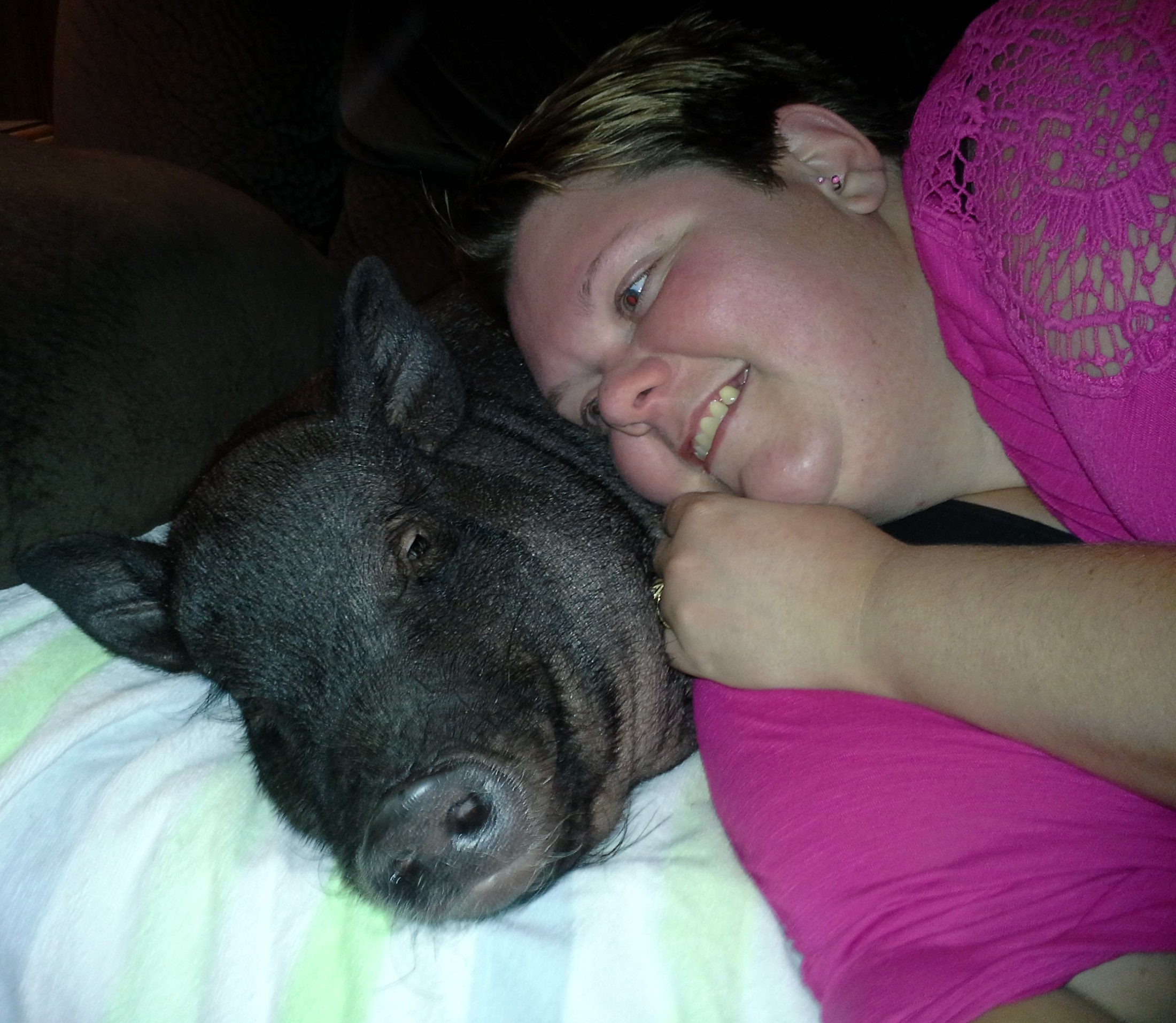 Mini Pig Heroes
Does your mini pig have what it takes to become the next AMPA Hero?
Email us at Stephanie@AmericanMiniPigAssociation.com to tell your story. Don't forget to include names and photos of your special hero.
The American Mini Pig Association is looking to highlight more of these incredible stories, highlighting the benefits that mini pigs bring to their families and the community every day.
Best online casino Pin-Up Bonus